(Disclaimer on this post: I am taking a more humorous approach to this process below!)
I believe this might be one of the hardest parts of planning a wedding and even harder for a persian wedding. Why is it harder?
Well this is where the concept of "Tarof" kind of comes back into play. In our culture, sometimes you just have to invite people for the sake of the invitation and not because you actually want them to be there on one of the most important days of your life.
God forbid your brother in law's uncles, cousins, friend finds out that he was not invited.. VAY VAY. (Oh my god)
Normally, the question of invitations is about who you want to be present on one of the most important days of your life. Of course we have this too.
However, in some of these instances, it is actually more about who you do not want to come to our wedding. What fun!
Let's break this down into more detail.
There are 4 categories of invites:
1. Who do we definitely want to come? (we like this group)
2. Who are we "eh, nemidoonam (I don't know)" about?
3. Who do we definitely not want to come but have to invite out of courtesy? (so much is out of courtesy in our culture)
4. Who are we definitely not inviting all together?
Did I miss a category?

Regardless, invitations and figuring out your guest list can be a stressful endeavor. Space, budget, obligation etc all come into play. But once it is set and final, you have accomplished one of the largest tasks known to wedding planning and hopefully the invitations look beautiful.
Our featured vendor for this post is: Aayan Creations. Although primarily South Asian designs, these invitations speak to our culture, colors, and personality and so they stood out to me and I wanted to share them with you.
Aayan Creations offers contemporary and sophisticated stationary- from wedding invitations to announcements, thank you cards and so much more. They are also very flexible to offer other types of stationary. They use the finest papers and highest-quality materials, while blending unique South Asian design elements with contemporary styles. The service is so personalized and designed to offer the maximum amount of flexibility when selecting invitations.
Some of the designs: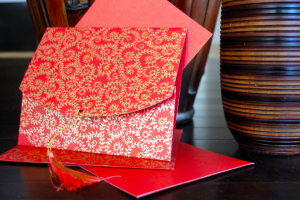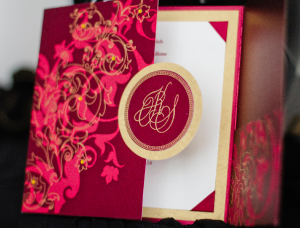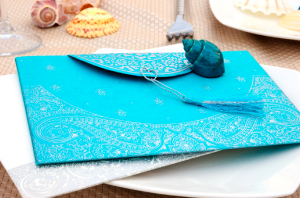 So make your categories, order your invitations, and I hope that those you don't even want there, just don't come or happen to be sick that day.