Thank you to Reza Taymouri for this photo submission!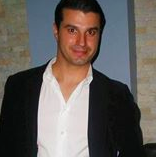 Reza, one of our Facebook fans, recently went to Iran and offered to share his experience with us through his photos.
He says, "I thought that Iran is beautiful-especially the cities I have visited (Mahshad, Isfahan, Shiraz, and Tehran). It has so much to offer with attractions, is historical, is cultural, and has amazing & delicious food.

The people are fun and modern. I was surprised and amazed by the modern and upscale life style of the people of Iran. Also, the standards of the hotels and accommodations for tourists were great. I was marveled by the architecture of the Ancient Capital of Persian Achaemenid Empire founded by the king Darius, Persepolis. I took pride of these accomplishments of our ancestors."
Click on the first picture to open the gallery full of his visit.
Thank you Reza for this submission and your story!