Despite the fact that I try not to often write about myself here… I couldn't resist this one!
I was recently accepted to be on a local radio station and talk about TheSaffronLife. This was my  first radio interview… ever! Although I was a bit nervous, I was so excited to share with listeners  more about this blog as well as more about Iranians and Iranian-Americans so that we can continue to spread the word about our amazing culture, people, and traditions. Hope each of you do the same in your own daily lives!
And so, I wanted to share this with you.
Click the image below for a short video clip, and click here for the full audio!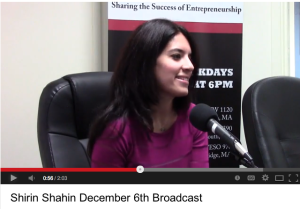 Hope you enjoy it!