Books: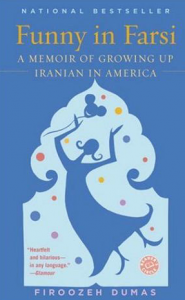 "Funny in Farsi" by Firoozeh Dumas, a national bestseller.  If you are looking for a funny take on Iranian American life… this is a must read.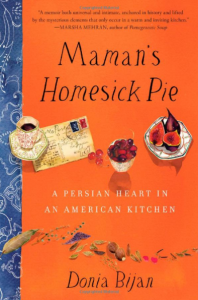 "Maman's Homesick Pie: A Persian Heart In An American Kitchen"  Award winning chef, Donia Bijan, shares her story coming to America from Iran with her family while mixing on some of her best recipes.
Other resources: 
Aftab Dance Group – local youth Iranian dance group performing for over 10 years in the Boston area, completely managed and choreographed by the members.
Shabeh Jomeh Boston – join this group to learn more about the monthly events they have! Great opportunity to network and have some fun!
Meena Bolourchi Photography – check out this photographer for any special events from birthdays to weddings.
For Fun! 
http://www.mylifeispersian.net/
More to come…