Thank you Taji Mortezavi and We're Talking About Food for posting this recipe!
I just love the recipe so much, and even though we have posted it before, it is due to be shared again as summer approaches!
Let me know how this goes for you and I hope you enjoy it!!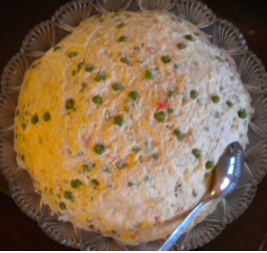 http://weretalkingaboutfood.com/recipe/salade-olivieh-how-to-make-a-persian-take-on-chicken-salad/
Check out her Facebook page!